The DMV Dev
Welcome to my website! I'm Brandon, or the "DMV Dev", a DC-area web developer that's lived in the Northern Virginia area for my entire life. I studied right down the road at James Madison University where I majored in computer information systems, which formed the basis for my interest in websites and development. Since then, I've worked for a local web design agency and have spent the past 10 years keeping up with the latest web technologies and mastering my craft.
Web Proficiencies
PHP-based content management systems
I have worked with both Wordpress and Drupal for the past decade. I believe that they are both fantastic platforms to launch a website with, and each has its specific use cases where I will recommend it.
jQuery/CSS3 Animations
I love using the jQuery library, and more recently, CSS3 to create subtle movement and animations on web pages to draw the eye to important content. You will see these technologies both used frequently throughout this website.
Responsive Layouts
One of my passions when it comes to web development is translating beautiful desktop websites into impressive mobile user experiences. This is a necessity in a world where more than half of your visitors will view your site from a mobile device.
Template Customization
It's important to distinguish that I am a web developer, not a designer. I truly believe that if a person has two crafts, they will never be the best at either of them. I specialize in taking designs already created in a reputable program such as Adobe Photoshop and "making them happen". That said, if you are not interested in working with a designer as well, I am able to tweak any of the thousands of free website templates that can be used as a starting point to get you online. Over the past decade I have worked closely with designers and have coded dozens and dozens of websites, so I have a keen eye for design and can steer you in the right direction.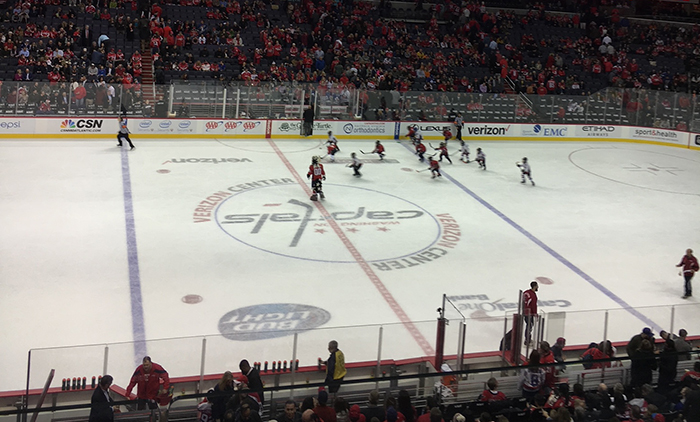 About Me
Besides web development, my other hobbies include playing the drums, going to concerts, video gaming and the DC area sports teams. I am a huge supporter of the Nats, Caps, "Football Team" and D.C. United. I can be found out in DC/Maryland at their games any chance I get.